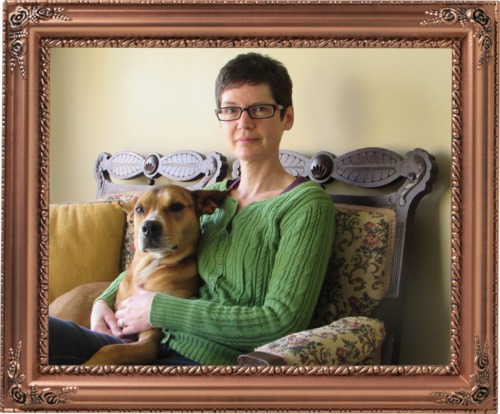 Long before I had my first dog I knew it would be a rescue dog. I adopted my first dog in 1998 and have been involved in rescue in some capacity ever since. I have experience with dogs, cats and rabbits.
My professional history is a mix of administration and animal care. I was the manager of a no kill animal shelter, worked at a veterinary hospital where I did everything from reception to assisting with surgery, running lab tests, filling prescriptions and feeding the clinic cows. Most recently I have found happiness and success as a dog groomer.
My experiences have included dealing with feral cats and near feral dogs who required time and patience to become adoptable. I have a special interest in the less adoptable dogs whether it be health issues and physical challenges, advanced age or an emotionally shut down dog requiring love and patience.
I have seen rescue grow and change in many ways. My hope is to raise the standards of rescue while maintaining a high level of integrity and accountability.
I currently share my dog house with my husband, our 8 rescued dogs and one pesky wharf kitty that was not quite feral enough to be returned as part of a TNR program.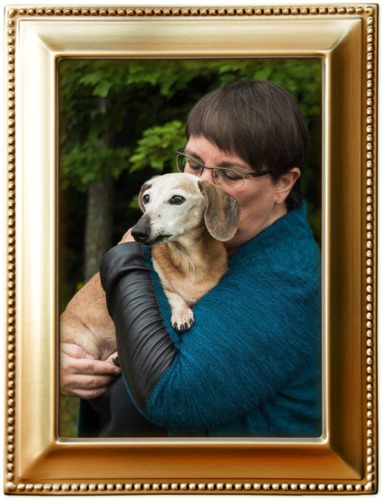 JC Mongiat, Treasurer
While maintaining a career as a massage therapist I share my wife's passion for rescuing dogs and have been fortunate to have opened my home to countless dogs over the past dozen or so years. Providing a safe and healthy environment for the many disadvantaged dogs that find themselves in foster care has been a rewarding and fulfilling experience. While in the past I have remained in the background, acting as a facilitator to Nahleen, I embrace this opportunity to manage the complex task of administering the finances of MMDRS. Always with the goal of transparency and clarity.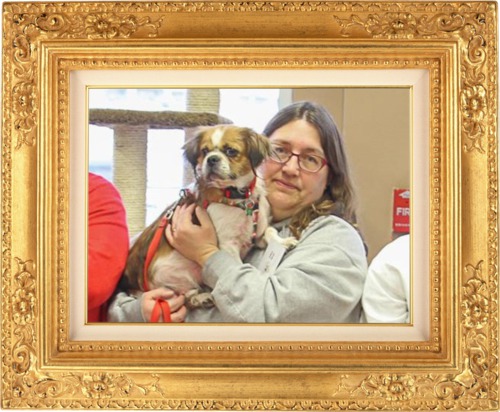 Nahleen Ashton, President and Founder
Ever since I can remember I have had a deep connection with animals of all sorts. I remember the first dog I ever had to medically care for. It was my cousin's beagle, Cartouche. I think I was six and I begged to have the chance to keep her while he was away and promised that I would apply her ear drops every day. He agreed and I will never forget how good it felt to help another who couldn't help herself.
Up until 15 years ago my professional life had been business in a large city working with many types of companies but always with the thought that somehow I would come back to that day when I was six. I began fostering for a large Montreal rescue and that led me to my present position as an owner of a boarding kennel and groomer.
Over the years I have rescued for various groups, both cats and dogs, young and old. Typically the physically or emotionally challenged cases have been the ones that I feel I can help the most given my experience and the support that I have available to me in my life; namely my husband, the rescue people I call friends and the trainers who help guide me
Our home includes myself and my husband, 6 rescue dogs, 7 rescue cats and a menagerie of special needs fosters, hence where the name Misfit Manor came from.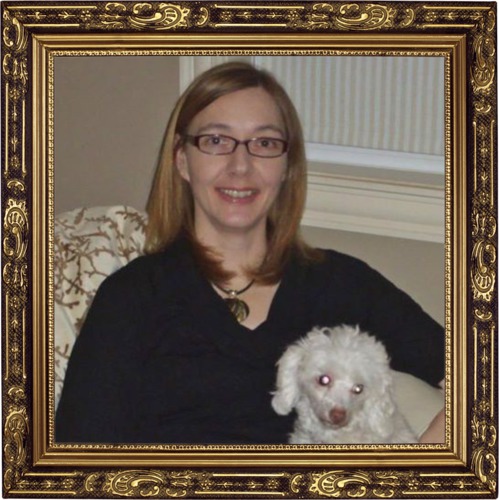 Paula Romanow, Secretary
I first got involved in rescue about 15 years ago. Sadly, I suffer from an acute dachshund addiction, and my second dachsie, Alex, was the kind of the dog most people would have surrendered. Instead, life with Alex made me wonder if there were other "problem children" out there that I could help. I discovered Canadian Dachshund Rescue and before I knew it, I had a chapter organized in Atlantic Canada. Since then, the rescues I've been involved with have changed, but my commitment to helping dogs hasn't. I tried fostering, but discovered that that way lay to entirely too many dogs living with me, so instead I've resorted to only adopting the old and the sick, and when necessary doing palliative fostering. My dogs have given me a very expensive veterinary education! I first met Nahleen through ElderDog Canada, and quickly realized that she was a kindred spirit... it's wonderful to belong to a rescue that does it right! To say that I was honoured when Nahleen asked me to be on the board is a huge understatement. Being a Misfit is exactly the fit I've been looking for.
Currently, I lives on the Eastern Shore with Heidi, 13, and Ferkel, 14, whom I adopted in 2014, and Buster, 11, who arrived last October. The other old man in my life, is my horse Dax, 23, who is really a Labrador retriever in a horse's body. He's been my big kid for over 20 years, and is happily living life as a retired, very expensive lawn ornament.
To support my vet bills, I work as the executive director for the NS Career Development Association, the organization which represents the folks who help other folks find employment. I also teach part-time in the Faculty of Education at Mount Saint Vincent University.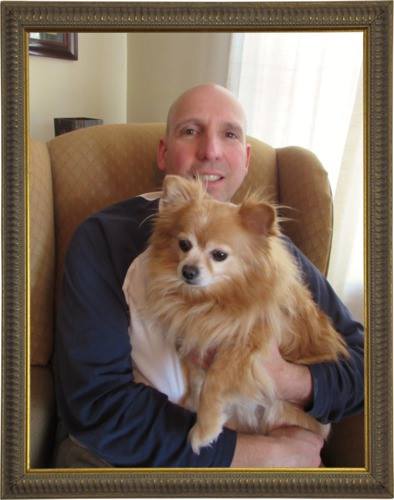 Aline Oicle, Director
I have been involved in rescue for about 6 years now and have a soft spot for those less fortunate. In addition to my work with Misfit Manor I also volunteer with Hope for Wildlife. Past experiences include a grooming course in New York and being a proprietor of Metro Dog Wash in Halifax. I love all animals and hope to improve the lives of each one that enters our home. Future plans include devoting even more time to doing just that!